Veri Shades – Best and Modern Substitute for Curtains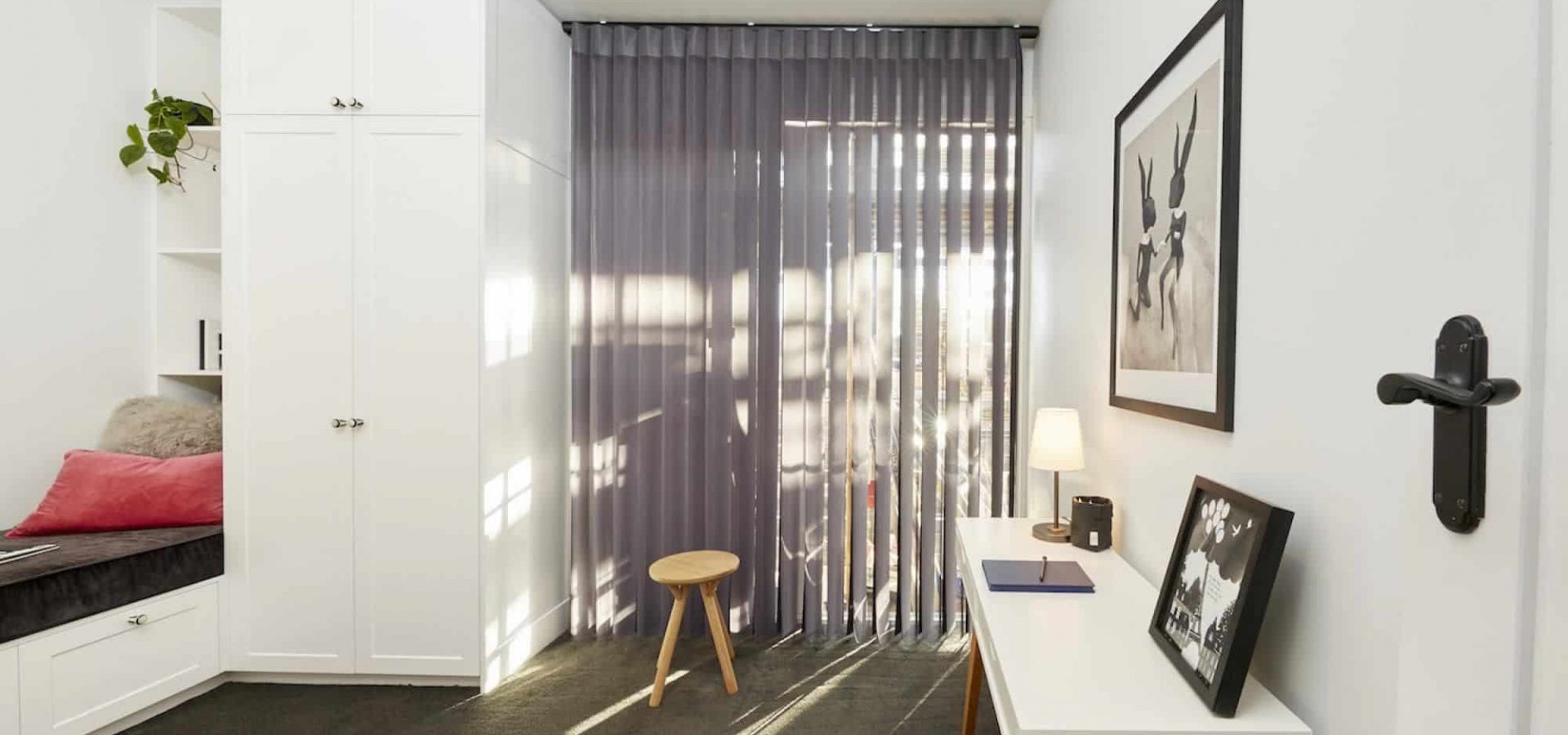 Curtains and other window treatments like blinds and shades have the power to enhance the look and feel of any room. They can make the room look homey or professional, casual or chic, classic or modern. The choice is up to you.
Many home and business owners are looking at alternatives and decorating their spaces with a modern substitute for curtains.

Blinds are the popular choice because of their versatility but there is a window furnishing trend that combines the elegance of curtains with the functionality of blinds and brings you much more versatility.

If you have not heard about it before, then you are on the right page.
The Latest Innovation in Window Furnishing
Curtain can make a room look really luxurious. The downside is that they can only be closed or opened. This is where blinds have the advantage because of their adjustability. They can be adjusted to filter out light to the desired level or to block out views for full privacy.

Veri Shades, also called 'the clever curtain' is changing the window furnishing game with their exciting innovation. The fusion of soft and stylish curtains with practical blinds brings us window furnishings that have the best of both worlds.
Veri Shades are on trend, fresh, functional, and innovative. They can definitely breathe life into a dull looking space too. Refresh your home decor with these window furnishings, and discover what all the hype is about.
Veri Shades are the best and modern substitute for curtains for many reasons. You won't have to sacrifice style for functionality. With this curtain, you can enjoy:
The feel and look of curtains
Veri Shade curtains are made of soft, durable, and high-quality fabric. They hang beautifully and move fluidly. They look light and airy, giving the room a soft and cosy ambience. 
The functionality of blinds
The curtain comes with panels resembling that of blinds. These panels turn one way on its translucent mesh fabrics to let in just the right amount of light. They turn the other way on its opaque fabrics to block out the light and to maintain privacy. You can also draw them back just like a regular curtain to enjoy full, natural light from the outside. 
The absence of weights, chains, and cords make these curtains a safe and child-friendly alternative to blinds. It hangs quietly and securely in place. The fabrics boast of a 50+ UV protection factor. It can be operated easily with a twist wand; motorised options are also available.
You can place these curtains as an alternative to passages and doorways, creating quicker access between two areas for specific situations. That makes them especially perfect in large openings. The panels separate and fall back into place as you walk through them, whether they are open or closed.
You get to customise your very own Veri Shades by selecting your preferred fabric, track profile, and their colours. There are many choices available, allowing you to create one that will suit your style.
The fabrics are easy to clean and maintain. Simply take the curtain down and wash it when it's time to get it fresh again. And the best part? You can clean the curtain segments that need immediate cleaning, without having to wash the whole thing! 
They are also resistant to soiling and fading, as well as being fire retardant. These curtains have no PVC and do not contain any fillers.
It's About Time to Try Something New
You most probably have tried it all – traditional curtains, minimalist shades, blinds, and maybe even shutters. Perhaps all of these have seen better days in your home and office. Maybe it's time you try the new and revolutionary window treatment from Veri Shade.
These curtains will give your home or office a fresh window makeover. With beauty and performance combined in one fantastic product, Veri Shades are an excellent interior makeover investment. Contact us for more information and product enquiry. We would be happy to assist and find a stockist near you.