BH2 PADDED BAND
This refined style features a contemporary wide band with piping insert. The bedhead has a walled construction with clean lines.
OPTIONS AVAILABLE
Studs as alternative to piping – BQ stock Antique (pewter in colour), or Bronze Renaissance (antique bronze in colour), 18mm diameter. Alternatively, own studs can be supplied.
Piping along front / back edge
Buttons (Fabric covered buttons, 20mm diameter)
Base cut-out (for powerpoints)
Skirting board cut-out
Non standard size
Custom shape
Scotchgard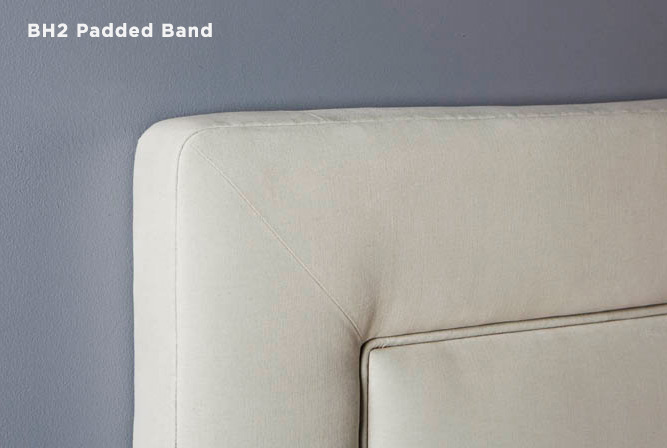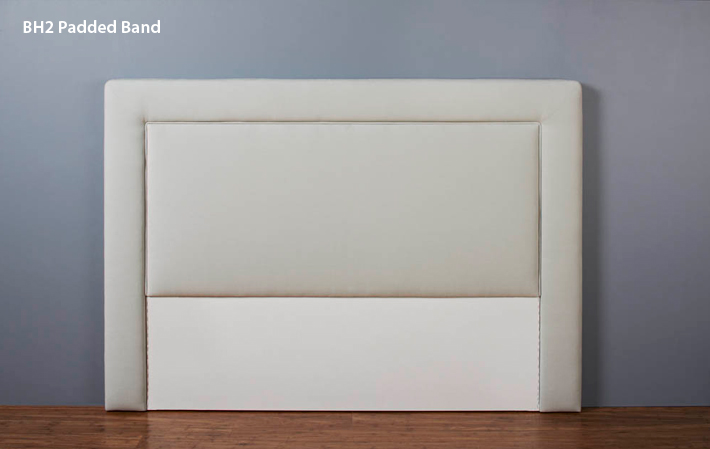 Specifications
150mm Padded band with piping inserted below
Walled construction, sits flush against the wall (consideration may be given to include a cut out for a skirting board)

Height

1200mm

Projection

70mm
Split timber bracket provided at the back of bedhead for wall mounting
Bedhead made 200mm wider than standard mattress size. For single bed size 180mm wider than standard mattress size.