Custom-Made Roller Blinds. Direct From The Region's Only Local Factory
Measured, Manufactured, & Installed For Your Home.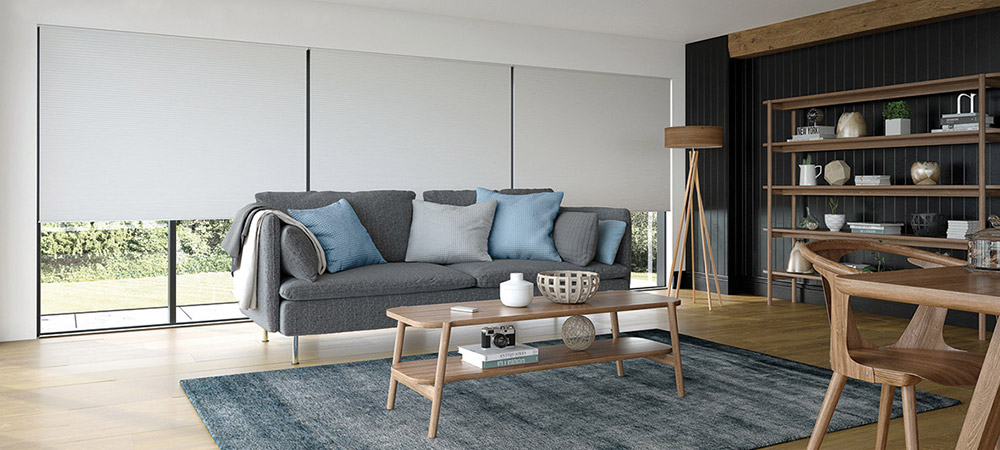 Manufactured In Canberra

Up To 5 Year Quality Guarantee

100% Child Safe
Reduce Your Energy Bills By 30%
When It Comes To Roller Blinds, It Pays To Go Local.
We've Got 50 Years Of Local Industry Experience. This Is What We Do!
Roller Blinds & Shades
Pull them down for full privacy, or roll them up to enjoy the sunlight (and your view). At Watson, we're pioneers in the window furnishing industry and manufacture all our Roller Blinds in the Canberra region's only local factory. That way, we have full control over the quality we produce – unlike our competitors. 
The reasons to invest in Roller Blinds aren't just cosmetic. Did you know that over 30% of the air lost in the home – both in winter and summer – escapes through your windows? Glass windows are poor insulators, and so without a proper window furnishing you could be paying 30% more on your energy bills than you need to! Don't panic – through advances in fabric technology, our Roller Blinds can reduce the heat loss in your home, meaning you stay comfortable and save money.
 You might think that a Roller Blind is a Roller Blind, and that's that. Not the case! We've got an extensive range of fabric styles and blind configurations to choose from. Maybe you're interested in a sunscreen blind that will allow you to cut out glare and heat while preserving the view of your backyard. On the other hand, you might be after a full blockout option for maximum privacy and insulation capabilities. For the indecisive, you'll be happy to know we've got something in between, too – try a light filter blind for the perfect blend of gentle sunlight that'll keep out nosy neighbours too.
If that's not enough, you can pair two layers of fabric together to create a double roller blind, or add a sheer curtain for that bit of extra luxury. That way, you get the best of both worlds. We've even got motorised options including switch, remote control or even Wi-Fi, we have everything you need to find the perfect Roller Blind treatment for your home.
Find Your Inspiration
Feeling Inspired By What You Have Seen?
Request an appointment and browse our range of colours and styles from the comfort of your home.

YOUR APPOINTMENT
In-Home Expertise You Can Trust
Our customer consultants have a wealth of experience and will guide you along the way to creating the home you love. Take the first step and request an appointment with a local adviser.
Brochure Request
Please enter your details below so we can make sure you receive our brochure download link.
*We take safeguarding your details seriously.