Nothing Covers Your Sliding Doors Like The Honeycomb Glideshift
We Love Honeycomb Blinds So Much, We Made Them Horizontal!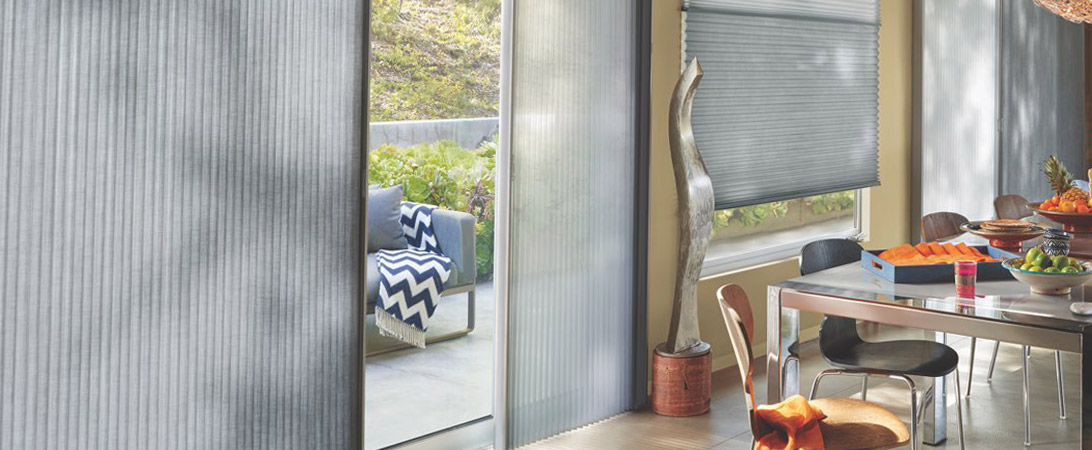 Stunning Practicality For Every Room In The House
Like all Honeycomb Blinds, the Glideshift boasts incredible insulating properties. Stabilise the temperature of a space without compromising on style.
We're really proud of our Honeycomb Glideshift. It uses the same fabric as our Honeycomb Blinds, so you get the same warmth in winter and cool in summer. The only difference is that it's designed for horizontal applications!
Cover the entire expanse of a sliding door with one blind, or use two for the floor-to-ceiling window that opens onto your backyard deck. Each side can be operated independently with a handle, with no pesky cords, chains, or wands. 
It makes for a beautiful look combined with lasting durability & simple operation. You'll love it. 
Find Your Inspiration

YOUR APPOINTMENT
In-Home Expertise You Can Trust
Our customer consultants have a wealth of experience and will guide you along the way to creating the home you love. Take the first step and request an appointment with a local adviser.
Brochure Request
Please enter your details below so we can make sure you receive our brochure download link.
*We take safeguarding your details seriously.