Honeycomb Glideshift
Nothing Covers Your Sliding Doors With More Energy Efficiency & Ease Of Operation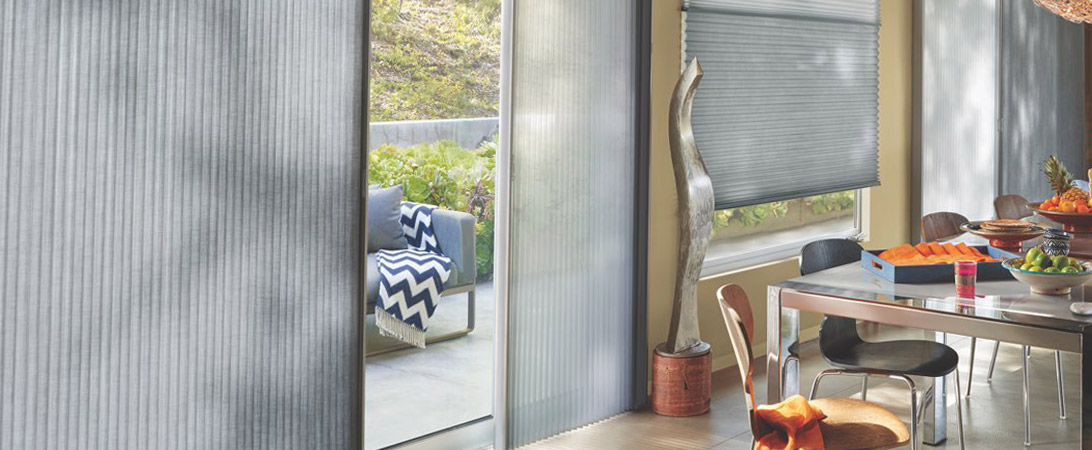 Bringing Stunning Practicality To Each Room In Your Home
Like all Honeycomb blinds, Glideshift provides superior insulating properties to control room temperature without compromising on style. Operation is via a pull handle which enables Glideshift to move the blinds open and closed.
Enjoy extra insulation with the Glideshift operating system. It's designed for vertical applications and uses the same fabrics as your horizontal Honeycomb blinds.
Cover the entire expanse of a sliding door and window with one blind or cover the door with a split stack Glideshift blind with each side operating independently.
A beautiful look combined with lasting strength, durability, superior performance and simple operation – with no cords, chains or wands.
Find Your Inspiration
Select From Our Wide Range Of Fabrics & Colours

YOUR APPOINTMENT
In-Home Expertise You Can Trust
Our customer consultants have a wealth of experience and will guide you along the way to creating the home you love. Take the first step and request an appointment with a local adviser.
Brochure Request
Please enter your details below so we can make sure you receive our brochure download link.
*We take safeguarding your details seriously.