Sintesi Retractable Roof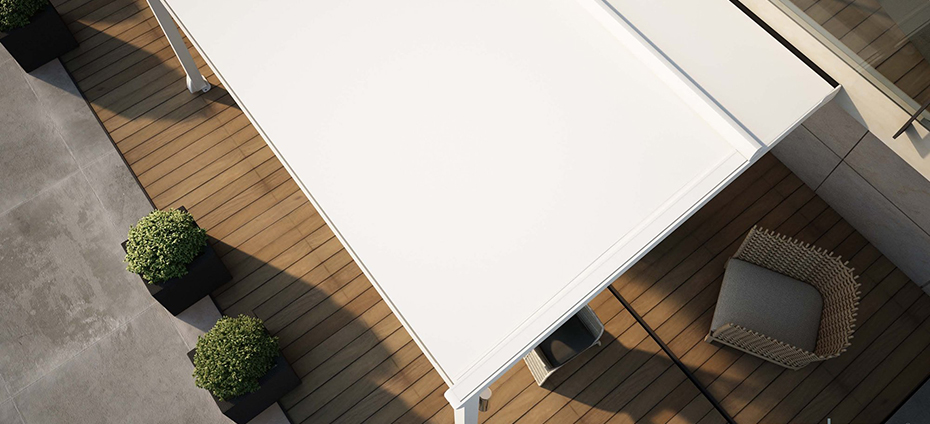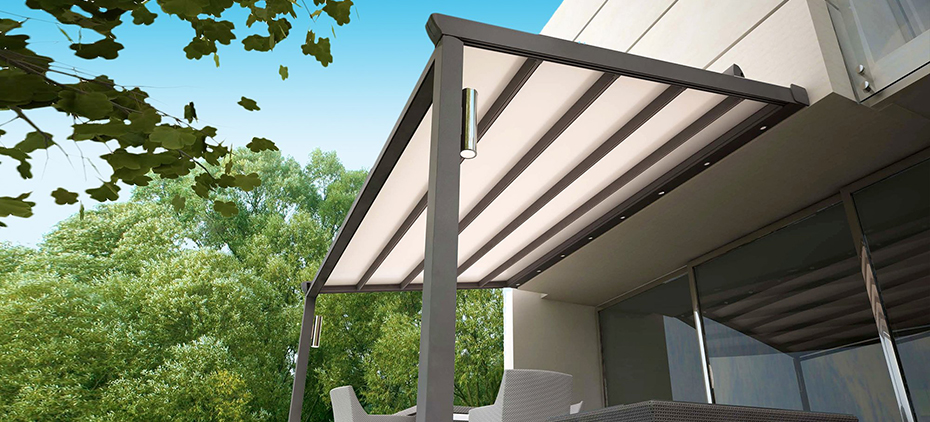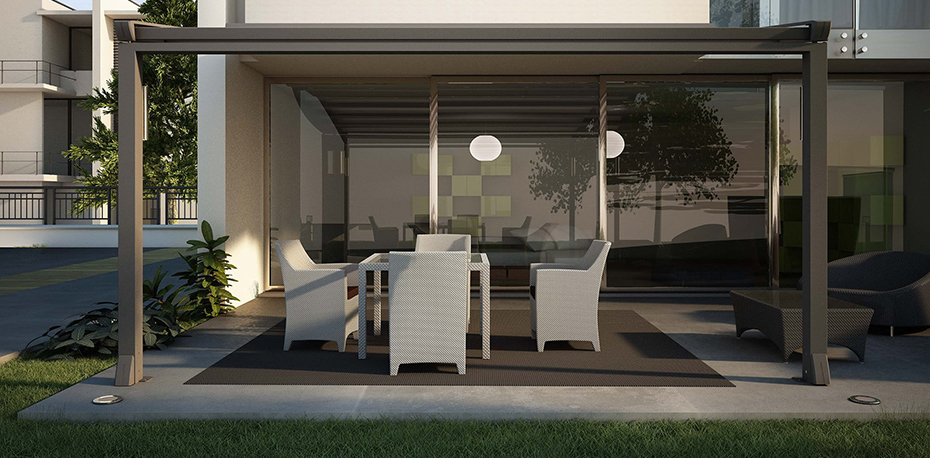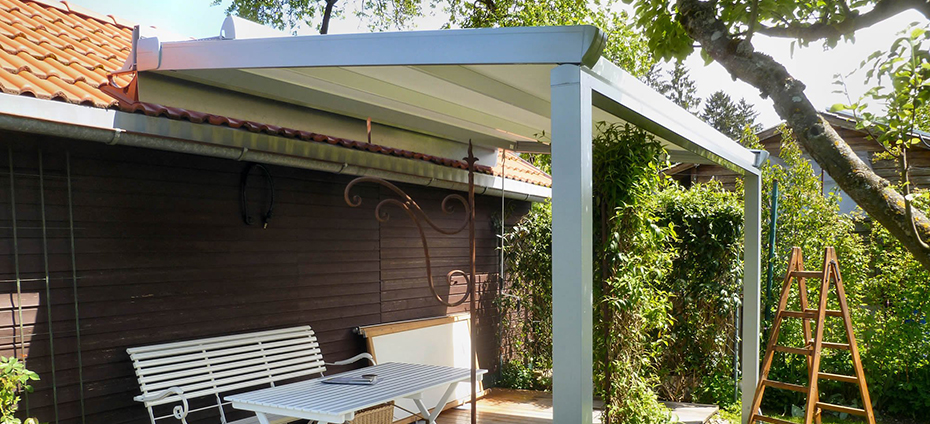 "Extend Your Lifestyle"
Airy, solid. Sintesi pergola: a compendium of technique, handiness, style and design.
A totally innovative product boasting precise and reliable operation, with overall width and height folding dimensions reduced by minimum 20% compared to current market standards. Sintesi matches a svelte silhouette with heavy duty fabric. The sliding mechanism is set within the guides span, and is hence concealed by the same when the canvas is fully stretched: aesthetics perfectly and discreetly blends into any setting, both contemporary and traditional, thanks to minimum architectural and landscape impact.
Sintesi is the ideal solution for both residential and commercial contexts and broadens indoor space by seamlessly linking it to new outdoor areas.
For those who appreciate beauty made handy: all operation mechanisms are protected, guaranteeing low maintenance. The fully inspectable aluminium box makes operations even easier and faster.