Sheer Curtains
Experience Contemporary Elegance With The Perfect Balance Of Light & Privacy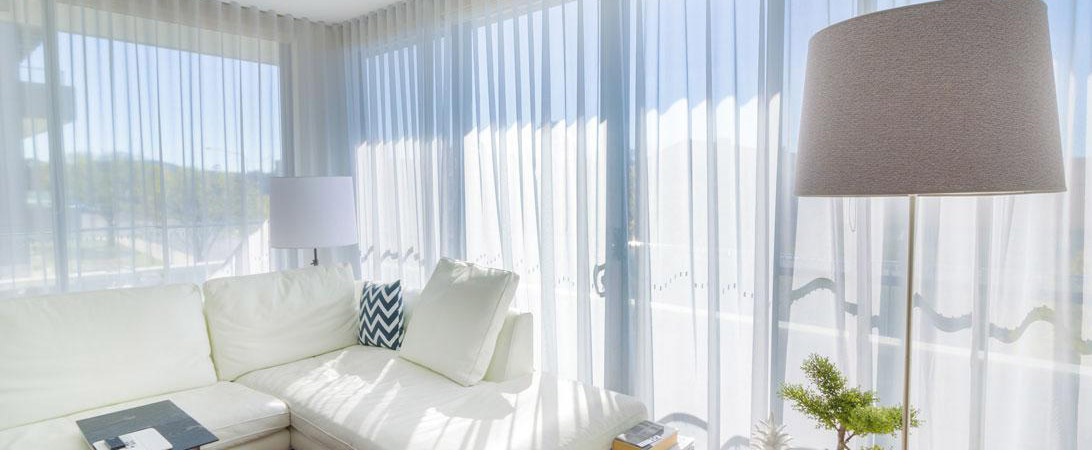 Made in Australia
3 Year Warranty

Fire Retardant

Canberra's Widest Fabric Range
Accentuate Your Decorative Style
Elegant and contemporary barely-there fabrics in a range of patterns and styles. We'll bring them all for you to browse during your in-home appointment.
If you're looking for sophisticated drama, sheer curtains teamed with our custom-made blinds can create a sense of elegance and refinement in any room. With a broad range of styles and fabrics available, there's an option to match any decor style and home. Our in-home advisers will take you through our range and assist you in finding your dream look and feel.
Find Your Inspiration
Feeling Inspired By What You Have Seen?
Request an appointment and browse our range of colours and styles from the comfort of your home.

Book Appointment Today And Get a Free $200 Voucher To Use Towards Your Order!
Our customer consultants have a wealth of experience and will guide you along the way to creating the home you love. Take the first step and book an appointment with our expert local advisers.
Brochure Request
Please enter your details below so we can make sure you receive our brochure download link.
*We take safeguarding your details seriously.