BH3 PADDED ROLL
A classic style, featuring a rounded padded roll with piped detail. Contrasting fabrics can be used for the roll or piping for a striking look.
OPTIONS AVAILABLE
Studs as alternative to piping – BQ stock Antique (pewter in colour), or Bronze Renaissance (antique bronze in colour), 18mm diameter. Alternatively, own studs can be supplied.
Rouched roll
Base cut-out (for powerpoints)
Non-standard size
Custom shape
Scotchgard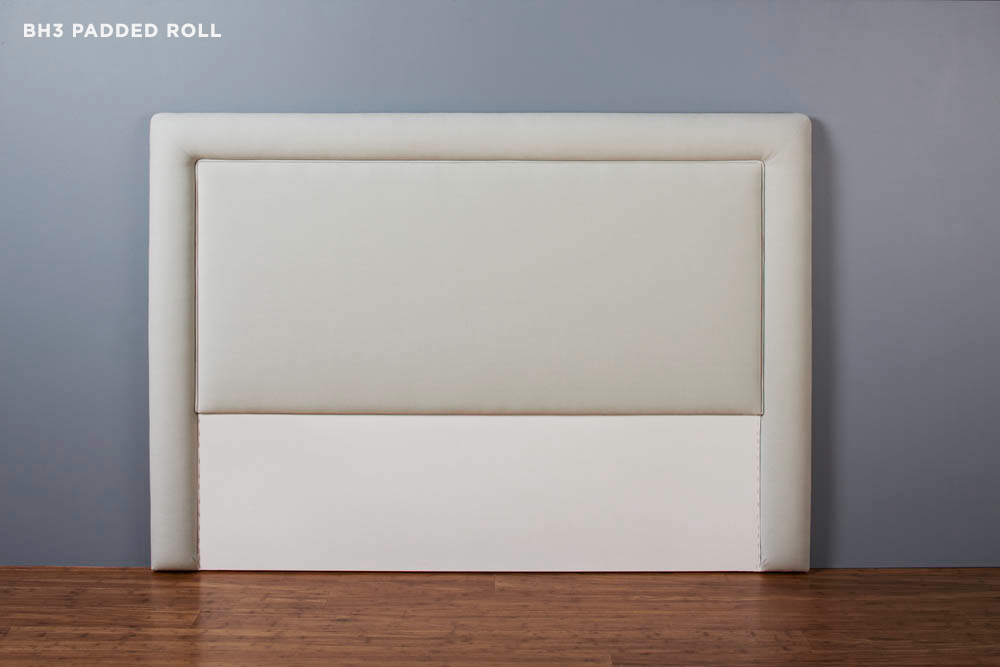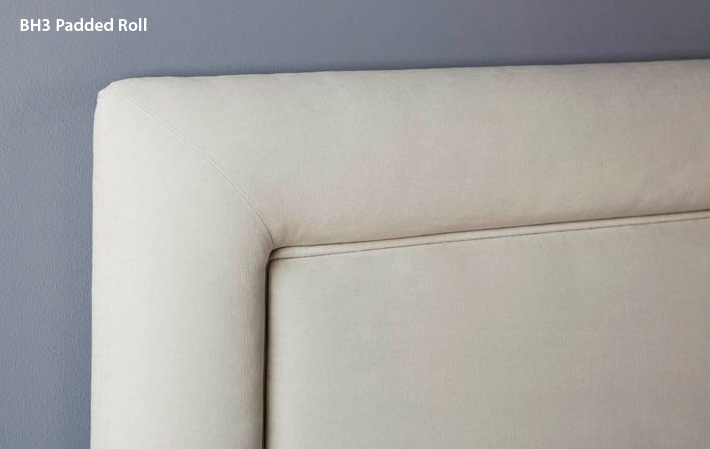 Specifications
Roll size

90mm on a single bedhead; 125mm on all other sizes
Piping inserted below roll
Insert (middle section) is attached as a separate piece to the backboard. This insert is 610mm high, therefore does not run to the floor (not necessary, as the bed will cover this section). Bottom section is upholstered in cotton lining.
Bedhead sits 20mm away from the wall when installed

Height

1200mm

Projection

65mm
Split timber bracket provided at the back of bedhead for wall mounting.
Bedhead made 200mm wider than standard mattress size. For single bed size 180mm wider than standard mattress size.