BH4 PLAIN
This modern bedhead is growing in popularity due to its simplicity. This style is perfect for plain fabrics or for showing off a beautiful patterned fabric to its full potential.The style can be simplified by removing the piping or enhanced by incorporating buttons or studs.
OPTIONS AVAILABLE
No piping
Buttons (Fabric covered buttons, 20mm diameter)
Studs – BQ stock Antique (pewter in colour), or Bronze Renaissance (antique bronze in colour), 18mm diameter.
Alternatively, own studs can be supplied.
Base cut-out (for powerpoints)
Non-standard size
Custom shape
Scotchgard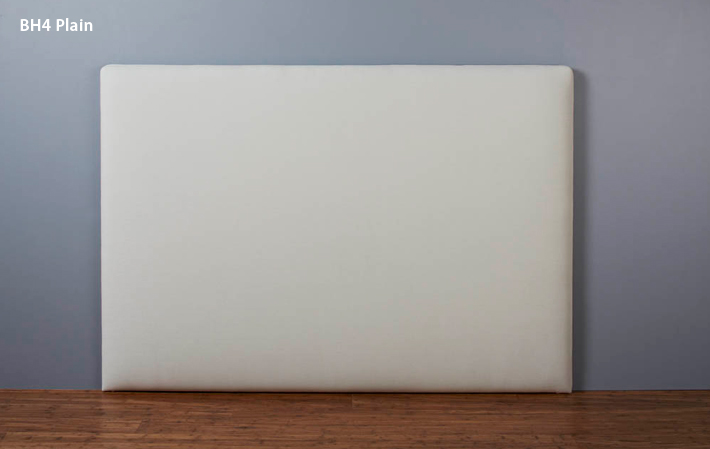 Specifications
Plain style with single row of piping to back edge
Bedhead sits 20mm away from the wall when installed

Height

1200mm

Projection

Projection
Split timber bracket provided at the back of bedhead for wall mounting.
Bedhead made 200mm wider than standard mattress size. For single bed size 180mm wider than standard mattress size.