BH6 VERTICAL PANEL
This modern bedhead is popular due to its simplicity and clean lines. This style is perfect for plain fabrics only. If pattern fabric is selected for this style pattern matching can not be guaranteed.
OPTIONS AVAILABLE
Base cut-out (for powerpoints)
Skirting board cut-out
Non-standard size
Scotchgard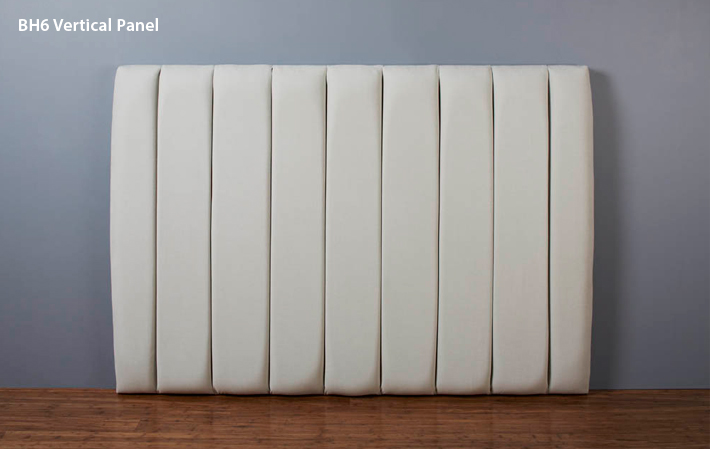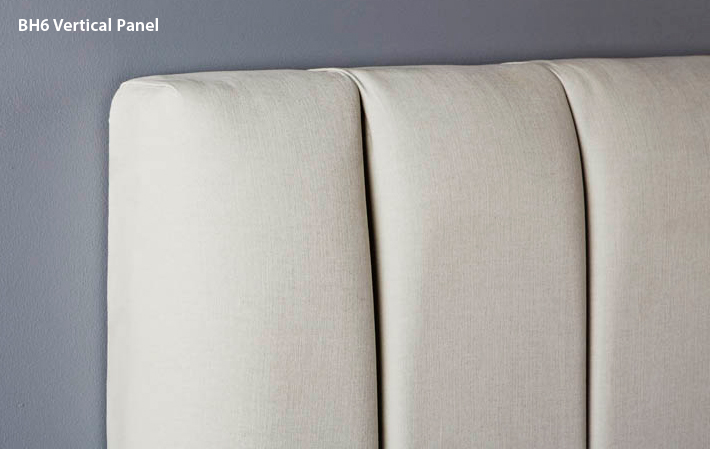 Specifications
Each vertical panel is approximately 200mm wide. The width of the two end panels may vary slightly to adjust to the required bedhead size.
Bedhead sits flush to wall when installed
Height 1200mm
Projection 100mm
Split timber bracket provided at the back of bedhead for wall mounting.
For standard bed sizes, bedheads are made 200mm wider than the standard KSB, DB, QS and KS mattress size and 180mm wider than the standard SB mattress size.