BH1 STUCKEY
The Stuckey is a very popular and economical style. It is a short bedhead that does not run to the floor, rather it is intended to mount to the wall neatly in line with the top of the mattress.
OPTIONS AVAILABLE
Half projection – 55mm
Piped back edge
Buttons (Fabric covered buttons, 20mm diameter)
Studs – BQ stock Antique (pewter in colour), or Bronze Renaissance (antique bronze in colour), 18mm diameter. Alternatively, own studs can be supplied.
Non standard size
Scotchgard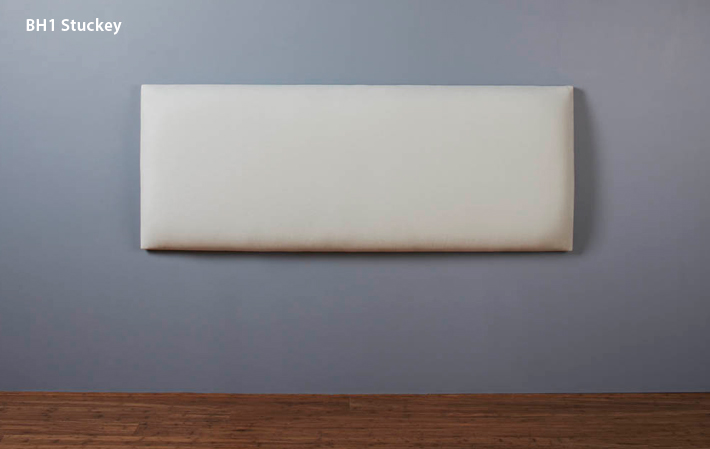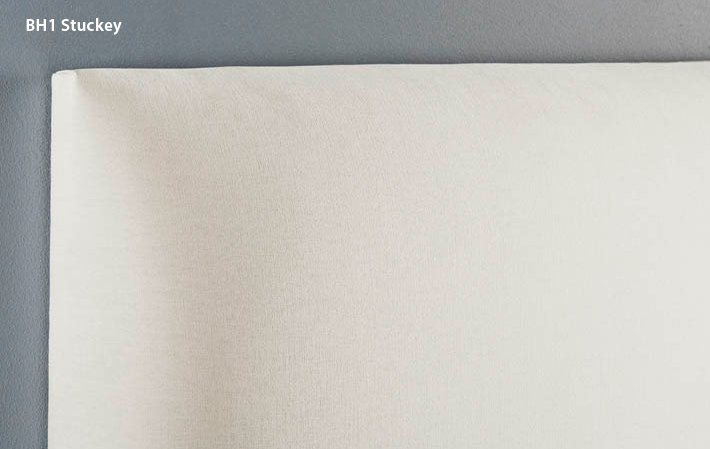 Specifications
Plain style with thick foam padding
Square shape available only (Shape 8)
Short bedhead does not go to the floor.

Height

600mm
Standard projection 100mm (55mm projection also available)
Split timber bracket provided at the back of bedhead for wall mounting
Bedhead made 50mm wider than standard mattress size.