BH8 PANEL
The Panel is one of our contemporary bedhead styles. Horizontal and vertical seams are sewn into the fabric along with stitched tufts to create rectangular panels and subtle detail. This bedhead works best in plain fabrics so the tuft detail is evident and fabric patterns are not  interrupted.
OPTIONS AVAILABLE
Buttons (Fabric covered buttons, 20mm diameter)
Base cut-out (for powerpoints)
Skirting board cut-out
Non-standard size
Custom shape
Scotchgard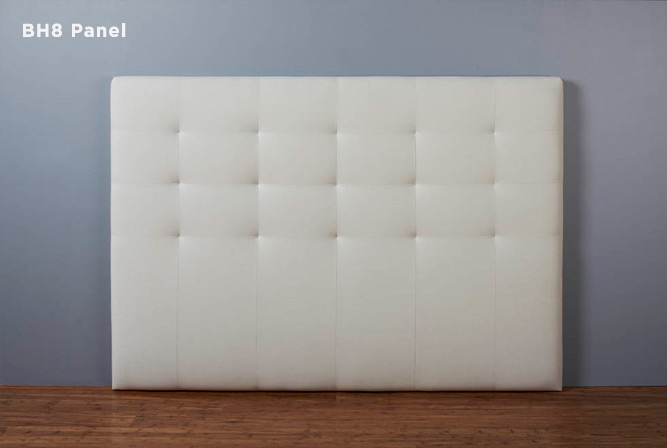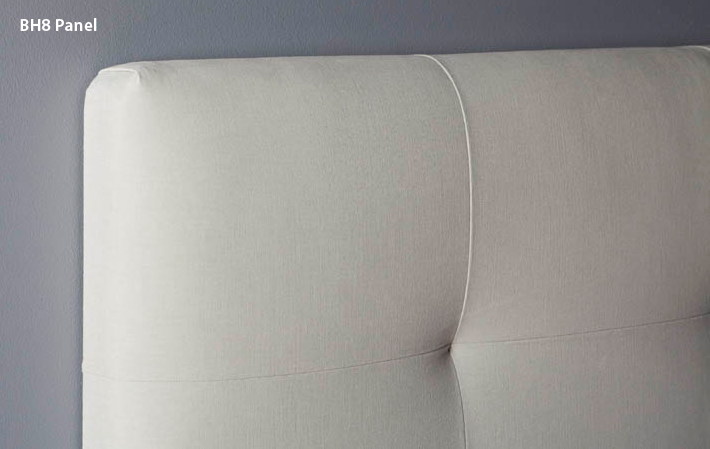 Specifications
Number of vertical panels: SB 4 panels, DB 5 panels, QS 6 panels, KS 7 panels. Example of QS bedhead shown in image.
Square shape available only (Shape 8)
Thread colour is selected to best suit fabric, unless otherwise specified
Height 1200mm
Projection 70mm
Bedhead sits flush against the wall.
Split timber bracket provided at the back of bedhead for wall mounting
Bedhead made 200mm wider than standard mattress size. For single bed size 180mm wider than standard mattress size.