Custom-Built Plantation Shutters
Create A Space You'll Love Coming Home To.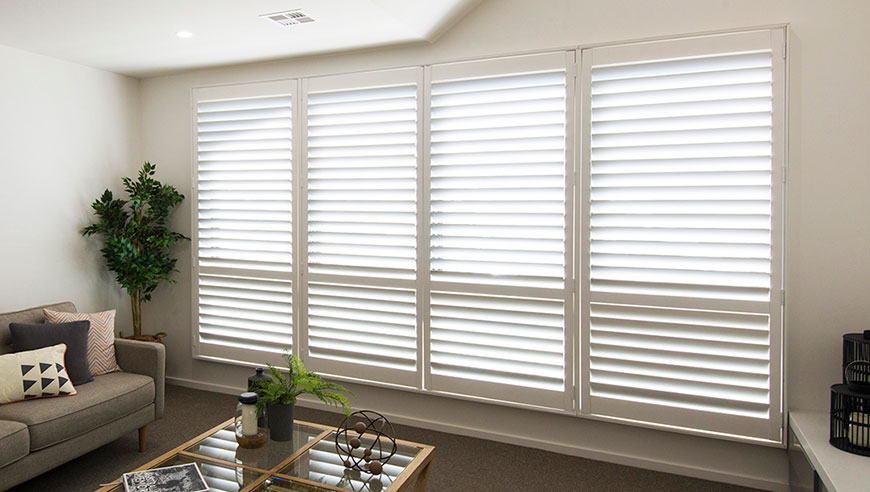 Designed In Australia

Add Value & Style To Your Home

Up To 20 Year Quality Guarantee

Custom Colour Options
Unmatched Quality & Value
We've furnished over half the windows in the region over the past 50 years, and we're confident that our Window Shutters are second to none.
Why Window Shutters?
Window Shutters (also known as Plantation Shutters) are among the oldest forms of window furnishing known to man. That's not by accident! They're a fantastic way to create a sense of space and maximise your natural light, and at Watson we can manufacture them to suit any measurement or window specification.
Our window shutters are built to last, made from resistant materials that will not warp or peel. This means they're just as suitable for your bathroom or kitchen as your living room. Their raw style and durability is available in timber, PVC, and aluminium options – it all depends on the look you want to achieve for your space. 
The window solution that ages to perfection, but never dates
Our Plantation Shutters are impervious to the sun's UV rays and won't fade or discolour over time. This means that when your shutters are closed, you're also protecting your furniture, carpet and flooring from gradual sun damage – a valuable investment all on its own. 
Plantation Shutters are made to measure, so you can install them just about anywhere in your home. You can adjust them as you see fit, and they're a perfect safeguard for your privacy and belongings. When they're shut, they're shut – no one's seeing in. The comfort of your living spaces is guaranteed. 
Find Your Inspiration
Feeling Inspired By What You Have Seen?
Request an appointment and browse our range of colours and styles from the comfort of your home.

Book Appointment Today And Get a Free $200 Voucher To Use Towards Your Order!
Our customer consultants have a wealth of experience and will guide you along the way to creating the home you love. Take the first step and book an appointment with our expert local advisers.
Brochure Request
Please enter your details below so we can make sure you receive our brochure download link.
*We take safeguarding your details seriously.